8TH GRADERS GET YOUR PHOTOS INTO THE YEARBOOK!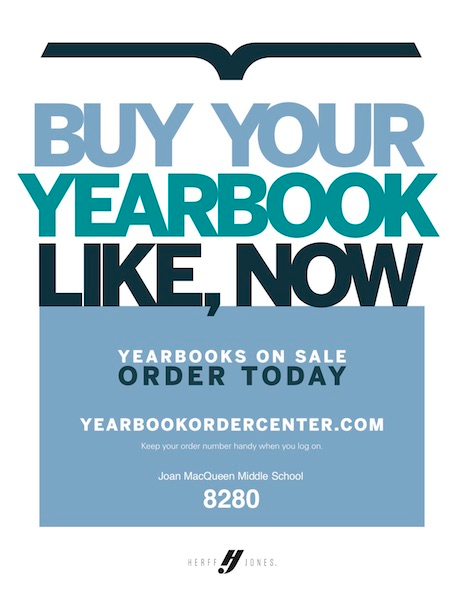 The students in the yearbook class have been focused during the first 2 quarters of the year to create a yearbook for all of the students of JMMS. We will continue to capture memories throughout the year as we continue to finish our yearbook in the spring. All students need to order as soon as possible to ensure they receive a book the last week of school.
Below is a video put together by yearbook staff! Play and enjoy!
Here is the link to order a yearbook for JMMS.
http://yearbookordercenter.com/
Use this number for our school: School order #8280
If your child is an 8th grader, you can purchase a dedication page which will allow you to create a personalized page of memories.