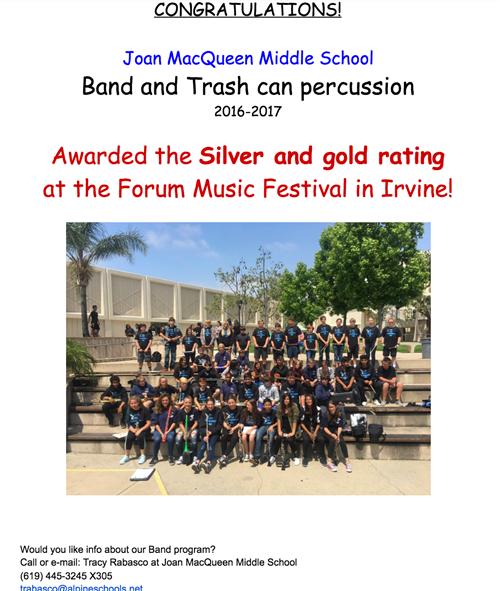 JMMS Band Plays at High School Football Game
Students in the JMMS Band participated at the Friday night football game at Granite Hills High School. The students found fellow JMMS Band member alumni that are currently in the Granite Band.
Hunter D jmms band 3 years now at Granite! Nate B first year jmms!