AUSD Safety and Security Update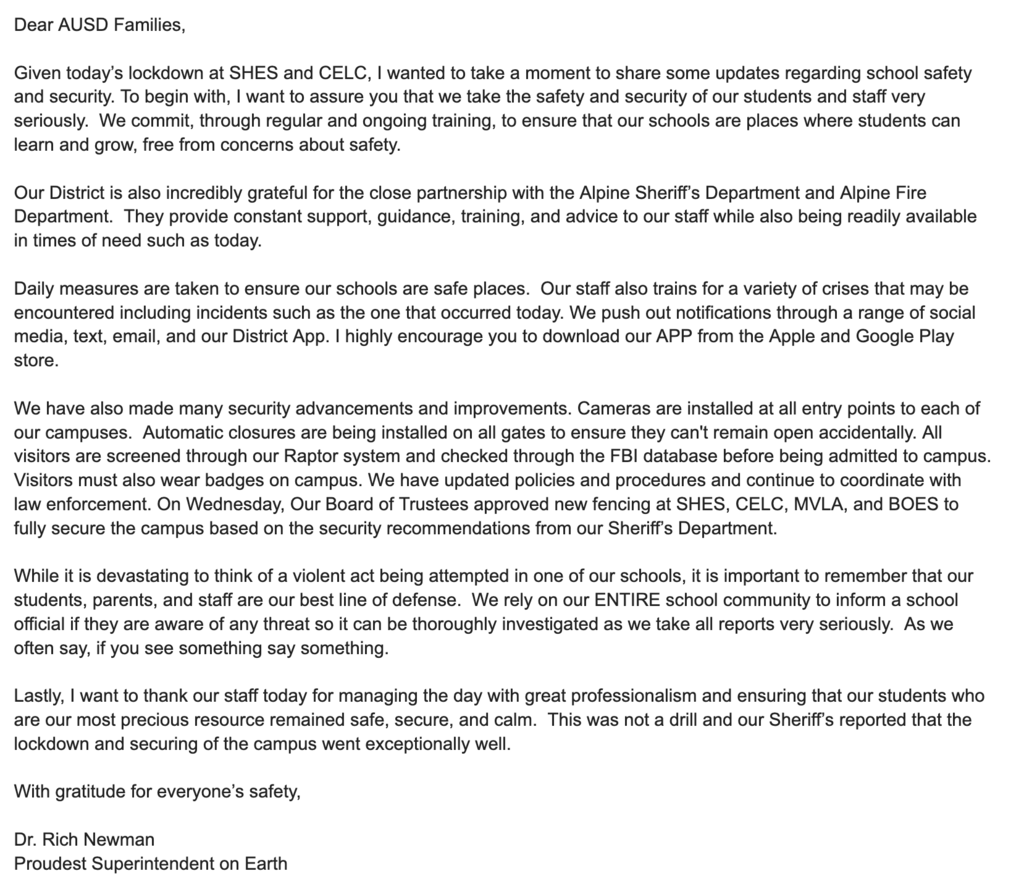 In an effort to provide all the information we have, I wanted to relay that the Deputies were unable to locate any evidence of gunfire. In addition, it has been posted online that the Sheriff's Department arrested someone in relation to this event. That is not accurate. The Sheriff's Department asked me to relay that they arrested someone close by for a completely unrelated incident. Again, thank you for your support.

We realize that many parents are arriving on campus to pick up their child. We appreciate your patience. Thank you to Captain Rand and the Sheriff's Department for the constant communication and for ensuring the safety of our schools.

The Sheriff's department has secured the campus and released both schools from lockdown. The Sheriff's department will be on campus. Parents wishing to pick up their child will be greeted at the gate and will not be allowed to enter the campus. Parents will follow our process for picking up students.

We are staying in close contact with Sheriff's department. Helicopter is sweeping the area. Principals are in communication with teachers and staff. We will continue to keep you updated.

Sheriff's are on site investigating. We will continue to keep you updated. Please do not come to the campus. The campus is secure and in lockdown.

SHES and CELC are currently in a lockdown after there was a report of a sound like a gunshot. The Sheriff's department is on-site investigating. We will keep you updated. Please do not come to the campus.

SHES and CELC are currently in lockdown. We will keep you updated. Please do not go to the campus at this time.

Our district is grateful for a close partnership with the Alpine Sheriff's Office, especially in providing training and support for our staff. We work closely to ensure the training we provide is best practice and is consistent with national, state, and local recommendations. Our staff trains for a variety of crises that may be encountered including fires, lockdowns, health issues, active shooters, intruders, shelter in place, and weather-related crises. Thank you, Captain Rand and the Alpine Sheriff's Department for your support, collaboration, and training.

Liberty Charter High School is holding an Open House on September 1. All are welcome to attend!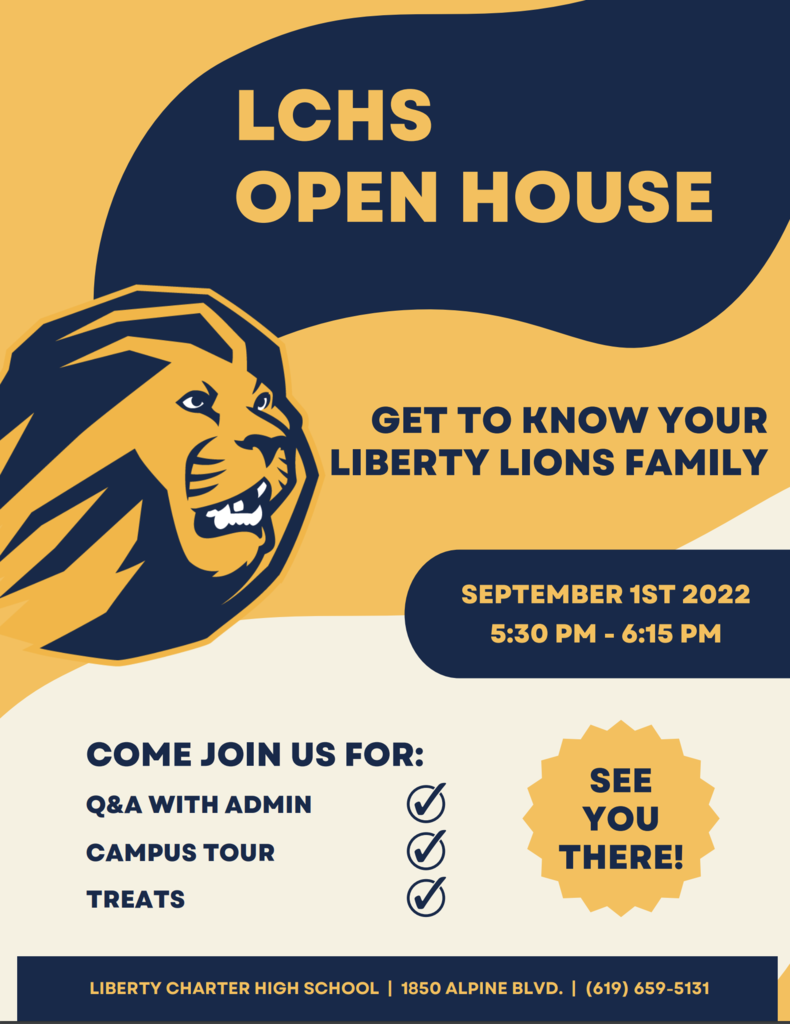 Throughout the year, Dr. Newman undertakes different jobs in the District to work side by side with employees to get the "real" experience. This week he served as a bus attendant on Petr's bus. Kudos to Petr for his professionalism. He is an inspiring member of TEAM AUSD!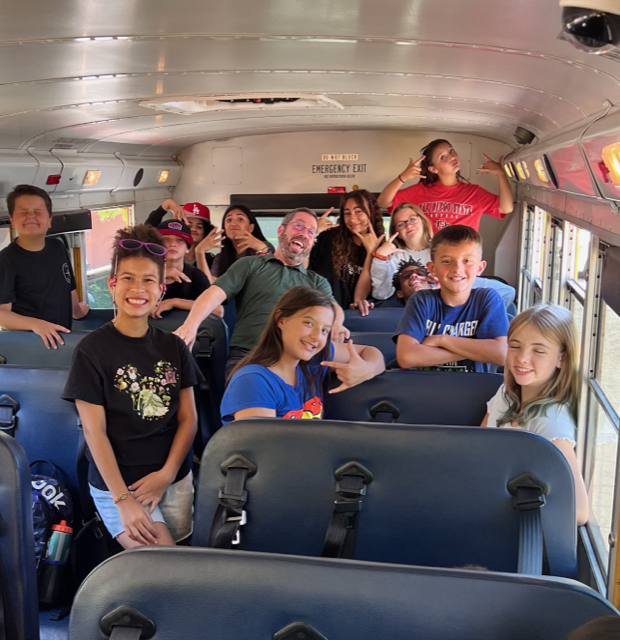 Today was the official grand opening of the new JMMS Community Field . We are deeply grateful for the support of Supervisors Anderson and Jacob and to the Alpine community for helping make this field a reality. Yeah!!!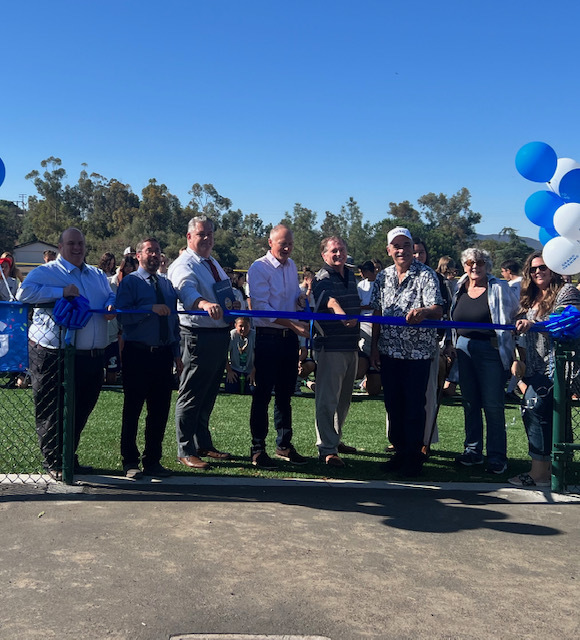 Welcome to the 2022-23 school year!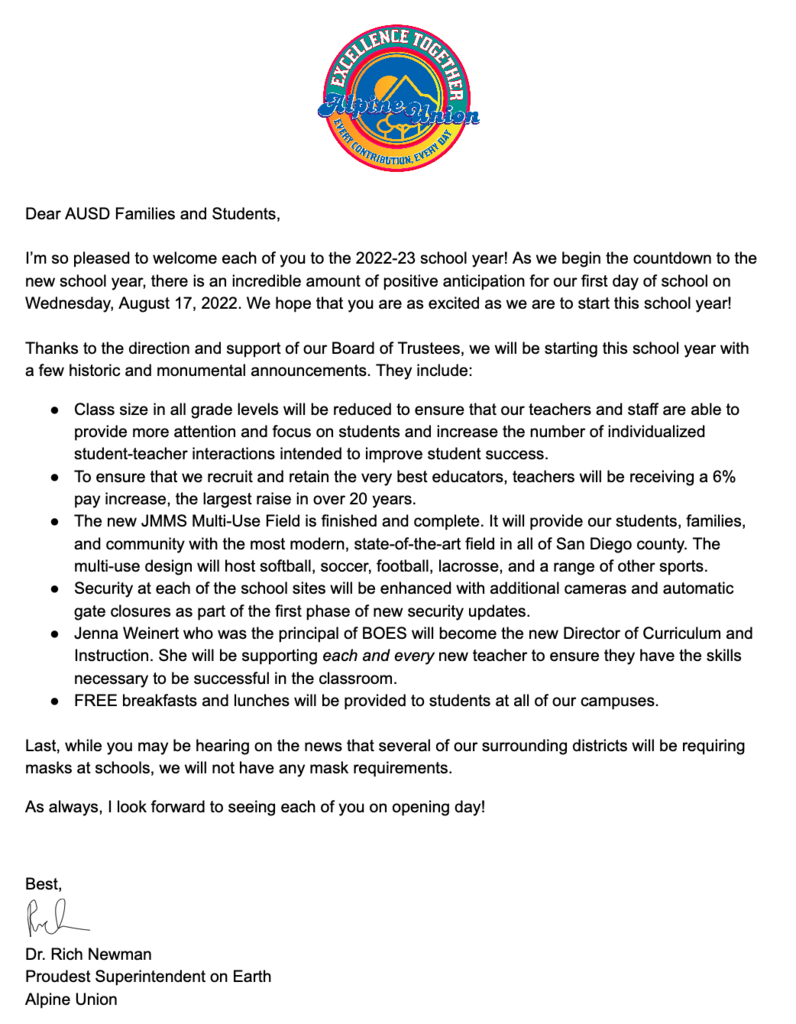 Updates about Meal Service for 2022/2023 School Year: Under a grant from the State of California called Universal Meals, ALL students K-12 will be provided FREE breakfasts and lunches until June 30th, 2025 no matter of the approval status from the Free & Reduced Application form. No money will be needed for your student(s) to receive meals at school. If snacks are available at your student(s) school, those are not considered meals and can be purchased with cash or funds from their School Cafe account. However, we still need ALL students to have a Free & Reduced Application on file for the upcoming school year regardless if they are eligible or not. This application is used to determine the funding our school receives for this program through the California Department of Education and the USDA. Please fill out this application as soon as possible at
www.SchoolCafe.com
. If you are creating a new account you will need your student's ID number. Our School District is listed as ALPINE USD. If you have any questions or need assistance with the application, please feel free to contact me at: Phone: (619) 445-3639 Email:
kmassey@alpineschools.net
Thank you, Kelly Massey Child Nutrition Services Director

Safety in AUSD Schools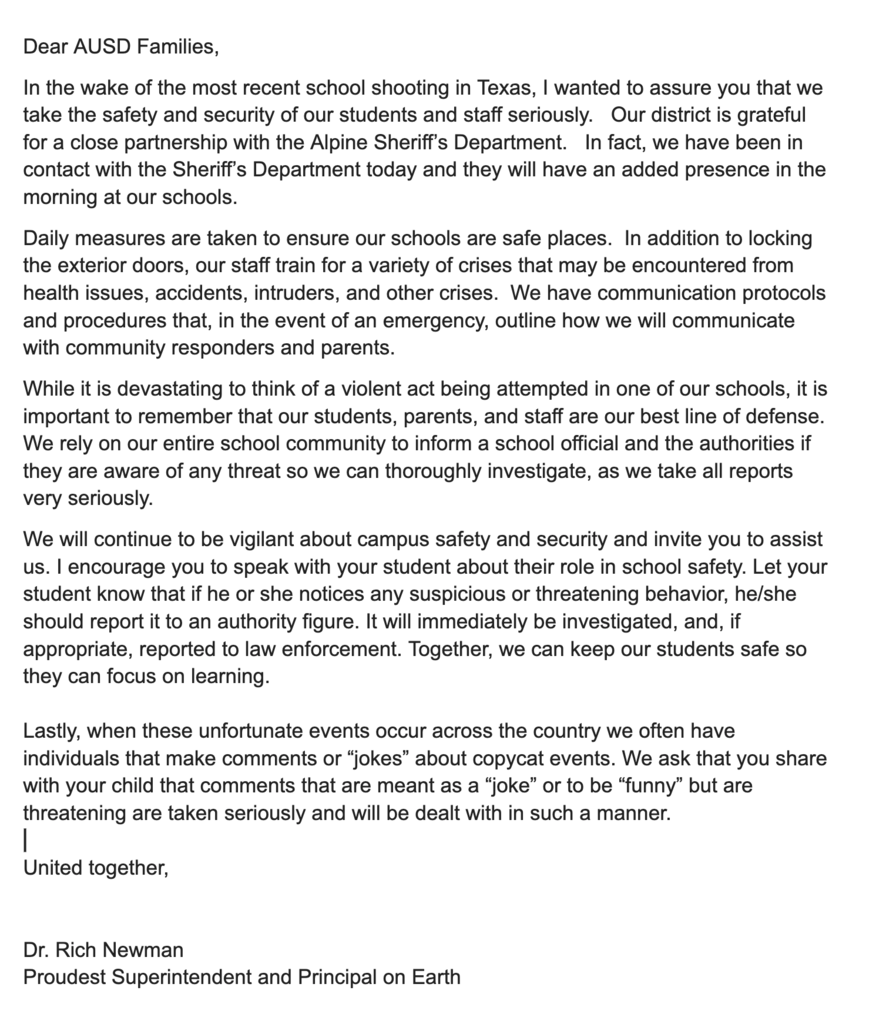 Dear AUSD Families, Unfortunately, two of our campuses, Shadow Hills Elementary and Creekside Early Learning Center, were vandalized this past weekend. We are working closely with the Sheriff's Department and seek your assistance in identifying those responsible for damaging classrooms, the little league fields, and recovering stolen computers. Individuals on four motorcycles drove through campus and are believed responsible for the damage and theft. If you have any helpful information, please contact the Sheriff's Department. Sincerely, Dr. Newman

Dear AUSD Families: Earlier this week California Governor Gavin Newsom and the California Department of Public Health (CDPH) announced that masks will no longer be required in schools starting March 12, 2022. The announcement by the Governor and CDPH gives me hope that regular life can once again resume. As we enter this new phase, I once again ask for your grace as we move forward. I encourage everyone to remain kind and respectful and appreciate the personal choices of our classmates and staff members. While the last two years have not been easy I am encouraged by the resolve our school community has shown. I am deeply proud of how our District and community have partnered throughout the pandemic. Our work together and especially the work of our staff has set an example for the county, state, and country. Onward and upward, Dr. Rich Newman Proudest Superintendent and Principal on Earth Alpine Union

Liberty Charter High School Showcase and Open House! Coming to Alpine in August of 2022!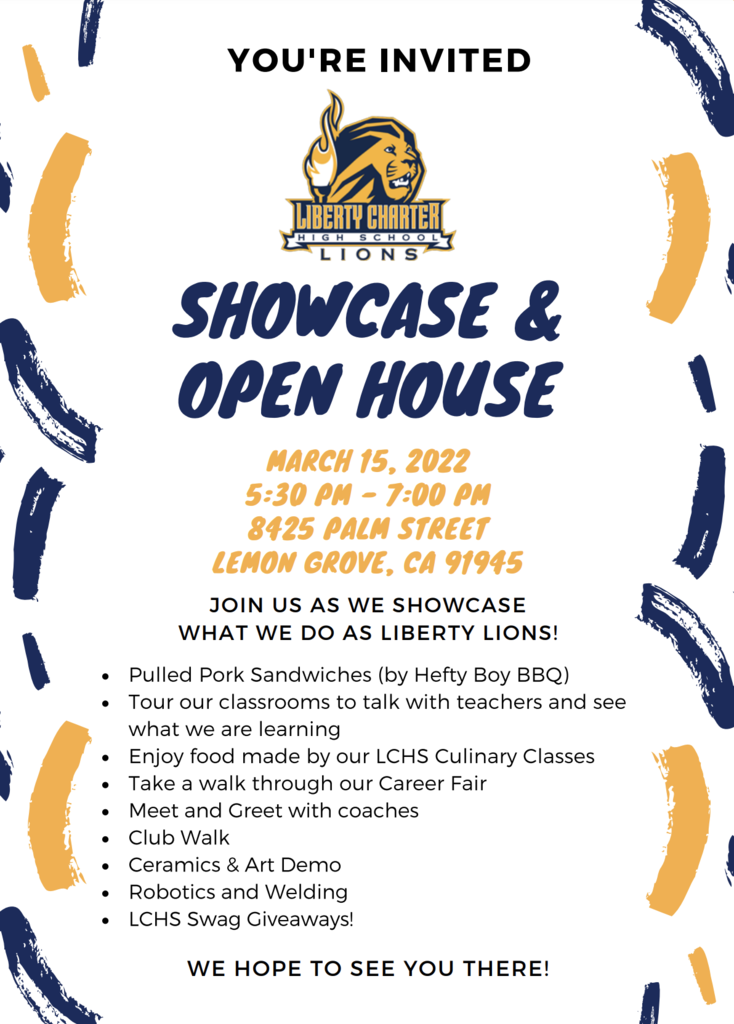 The JMMS Snack Bar OPENS TODAY!! We are as excited as the students!! The Snack Bar will be open during lunch time only. Snacks and drinks will be available to purchase with cash or School Café Funds. All students will need to know their student ID number to purchase items from the Snack Bar, please remind your student to memorize their number. Please email me if you have any questions,
kmassey@alpineschools.net
.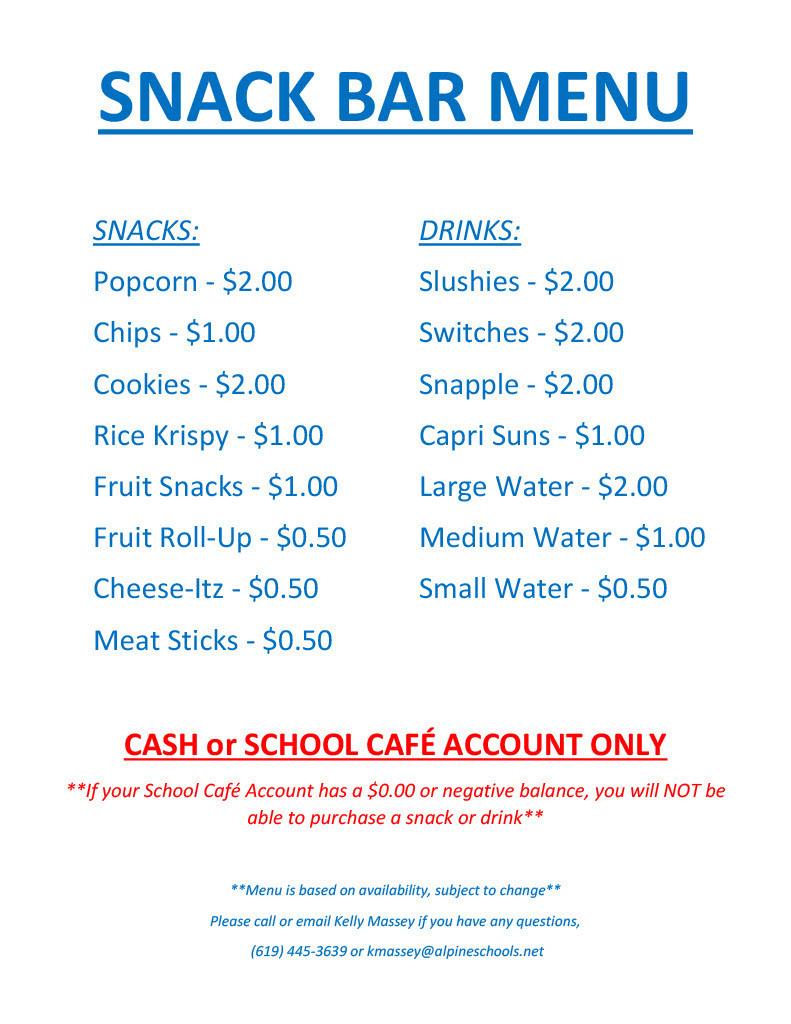 The Snack Bar at JMMS will OPEN next Monday!!! The Snack Bar will only be open during the lunch break. We will have snacks and drinks available for purchase with cash or School Café Account funds. If your students is using School Café funds, they will need to know their student ID number. Please go to
www.schoolcafe.com
to add funds to your students account. If you have any questions, please email
kmassey@alpineschools.net
.