July 24, 2020
Dear AUSD Community,
I hope this message finds you and your family safe and healthy. I want to reiterate that our goal remains to return to face-to-face learning if the rules and regulations permit. We believe it is our moral imperative, when safe and possible, to provide the option for students to return to school and learn in classrooms with teachers.
While the last several months have been challenging, and the regulations around reopening schools continue to evolve and change, we have designed our instructional program to meet the academic, health, and safety needs of our students, staff, and families.
Our reopening plan for schools is designed to adapt to changing public health conditions and easily transition to face-to-face learning, distance learning, or a hybrid model. Below are key updates.
On Friday, July 17, Governor Gavin Newsom announced the following regarding reopening schools for in-person instruction:
Schools cannot reopen until the county in which they reside is off the state monitoring list for at least 14 consecutive days.

Once schools reopen, masks will be required for all staff and students in 3rd grade and above. Masks are recommended for younger students.

Once schools reopen, staff must maintain six feet of distance from each other and from students.

Staff must be tested for COVID-19 on a regular basis (every two months).

Distance learning must be rigorous and include daily, live interaction with teachers and other students. Schools must ensure all students have access to devices and internet access.
What do the new rules and regulations mean for Alpine Union schools?
There will be three phases to reopening our schools.

Phase One - Distance Learning: Due to the public health order and Governor Newsom's announcement, AUSD will begin the school year with distance learning.

Phase Two - Hybrid Model: When we are able to return to face-to-face instruction, we will implement our A/B Day hybrid model as a transition to being fully back on campus. Under this model, students will attend school in person two days a week (Monday and Tuesday or Thursday and Friday) and participate in three days of distance learning. We will ensure that siblings are placed on the same schedule.

Phase Three - Full return to school: A return to face-to-face instruction Tuesday through Friday. Students will participate in Distance Learning on Monday.

August 19, which was the scheduled first day of school, will be a training and/or preparation day for all staff to ensure they are ready for the launch of distance learning. Monday, April 5, 2021, which was scheduled as a non-student day, will now be a student day to ensure 180 instructional days for the year.

August 20 and 21 will be student assessment days. Teachers will complete virtual academic assessments of students. Since our teachers will not be able to meet in person with students, we believe it is essential to begin the year with as much knowledge as possible on each child's academic level.
Many parents and staff have asked about the waiver process to reopen schools. The waiver option was listed as a footnote in the California Department of Health Framework, and we have inquired and are waiting to hear specifics from our County Public Health Office.
Please make sure to complete the 2020-21 Student Learning Model Registration form. While we will be starting the school year with distance learning, it is imperative that we have your child registered for their preferred model of learning for when we return to face-to-face learning. The link to the registration form is https://www.surveymonkey.com/r/PSV68FS
These decisions have been made with careful consideration of the needs of our students and staff. I want to reassure you that we are committed to ensuring a high-quality education for all our students. Our Distance Learning program has been redesigned to more closely resemble a regular school day schedule with multiple windows throughout the day for students to meet with teachers for whole class, small group, and individual instruction.
While there has not been a single decision during this pandemic that has been simplistic, we have not wavered from our goal of serving our students and the Alpine community in a way that ensures the health and safety of everyone and with respect and dignity for all viewpoints. Thank you for your patience, encouragement, and support. We are grateful for you and are in this together!
Respectfully,
Dr. Rich Newman
Proud Superintendent
Alpine Union School District
July 21, 2020
Dr. Newman held a virtual AUSD Town Hall meeting. Please click on the icon below to view the presentation.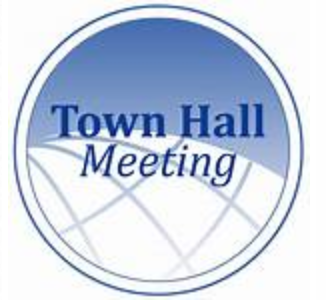 Thank you to everyone who was in attendance. We appreciate your time and continued support.
June 12, 2020
Dear AUSD Families,
With the school year now over and summer upon us, I wanted to share a few updates regarding next school year. First, I want to thank all of our staff, parents, and families for making the end of year drive-through and virtual celebrations a reality. While this is not what any of us had anticipated at the beginning of the year, I am deeply appreciative of the work to come together as one community to create unique and personal celebrations to honor and recognize our students and their achievements.
As many of you are aware, the California Department of Education and California Department of Public Health recently released guidelines on how to safely open schools. The guidelines provide a range of options to consider, including different school scenarios. We realize that the guidelines change often and we wanted to share what these and other guidelines mean for our students, staff, and families in Alpine Union.
First, we will continue to work closely with the San Diego County Public Health Department and San Diego County Office of Education to create a plan to safely reopen schools in the fall. Recently, we asked AUSD families to complete a survey about their child's experience in distance learning and options for learning next year. The results of the survey are available by clicking here. In the survey, 71% of our parents preferred that their child returns to school full time in the fall. We realize that the pandemic has had a significant impact on all of us, especially our students. In fact, 61% of our parents also shared that during this time of distance learning that they are somewhat or extremely concerned about their child's social and emotional health.
We take seriously the ideas of our community and are working to balance these ideas with health department requirements. Our goal, if possible, is to return to school full time in the fall and make sure our students receive the best education in person as possible. This includes providing social and emotional support for our students. However, we are also developing and planning for a range of learning models in the fall. These include a distance learning option for those who would prefer to learn online, and continuing to offer our home school and independent study options. As plans continue to solidify, we will provide our parents with the opportunity to select their final preferences via another survey so that we can be prepared to best serve every student in our district.
I will continue to share updates throughout the summer and as more details become available. As always, we thank you for your continued support and wish you and your family a safe and healthy summer.
Sincerely,
Rich Newman, Ed.D.
Proud Superintendent
June 2, 2020
Dear AUSD Families,
I hope that you and your family are well and safe. Over the last three months, our lives have changed dramatically. The COVID-19 pandemic has profoundly impacted every facet of our lives. All of us have been forced to change the way we live in very profound ways.
Our children are being asked to navigate a very uncertain world. They have been asked to stay inside, not play with friends, wear a face covering, and not attend school. We realize that these changes are overwhelming, especially for children, and has filled many of their days with trauma, grief, and uncertainty.
The recent events that have unfolded across the country will add to the anxiety and uneasiness our students are feeling about the world. We realize that the scenes occurring in our nearby neighborhoods and elsewhere may be upsetting, confusing, and scary to our students. Students may also feel angry and distressed during this time, uncertain about the curfews that are occurring in San Diego, and concerned about media reports from streets they may recognize. This may raise the stress and anxiety for students on top of what they may already be feeling due to the coronavirus and school closures.
Our thoughts are very much focused on supporting our students, families, and staff during this difficult time. Our mental health staff is standing by to support our students, you and your family. Please reach out to your school principal to learn more about the available services and supports we can provide.
Additionally, the following resources and prompts can be used to guide discussions with your children and build their sense of safety, caring, and security.
What are ways we can be kind and show others that we care about them?

What's one thing that makes you feel safe? How can others help you feel safe and cared for?

Who is an adult you can talk to if you ever feel worried, scared, or upset?

What is one word you could use to describe how you're feeling right now?

What's one thing you can do to feel safe when you are feeling scared?

What's one thing others can do to help make you feel safe and cared for?

What's one thing you can do to make others – in your family or in your community/school - feel safe and cared for?
Helpful links:
Sincerely,
Dr. NewmanProud SuperintendentAlpine Union
May 15, 2020
Dear AUSD Families,
I hope this email finds you safe and healthy. As we are fast approaching the last weeks of the 2019-20 school year, I wanted to share that we have made the decision that our school campuses will not physically reopen this school year. Even though the Governor and San Diego County officials are slowly reopening some public areas and businesses, the current COVID-19 situation does not meet the state or county requirements that will allow us to safely reopen schools before the summer.
PLANNING FOR THE 2020-21 SCHOOL SURVEY
We are actively planning for the 2020-21 school year. When we return to school in the fall many things will likely be changed including new procedures for students and staff, a much greater use of online and digital tools, flexible schedules, the potential of more temporary school closures, and more learning options for parents to choose for their students. In addition to changes to our traditional full-time in-school instruction, we will be expanding our independent, home school, and hybrid learning options that include a combination of online learning and in-school instruction, and we will offer a vibrant distance learning program. To plan for the future, we want to capture your thinking and identify your preferences and interest in possible models of teaching and learning for the upcoming 2020-21 school year. Please click here to complete the parent survey. The survey will be open until Friday, May 29, 2020.
PROMOTION CEREMONIES
This year has created many changes and forced our students to miss out on many of the time-honored traditions such as walking the stage for eighth-grade promotion or saying goodbye to elementary school or having friends sign each other's yearbooks. We are committed to recognizing our students' achievements and celebrating them, even if it is not what we had all hoped or planned to do. Each school (BOES, CELC, JMMS, MVLA, SHES) will hold a drive-through promotion parade and virtual ceremony. These events will include students with their families driving onto their decorated school campus with their family, past cheering staff, to be recognized. This will allow for some closure and celebration at the end of the school year.
PICK UP AND DROP OFF OF MATERIALS
Our schools will soon be notifying families and students how they can return and retrieve belongings from campus in the coming weeks. Students who will be returning next year will be able to keep their Chromebooks over the summer. Eighth-grade students and those not returning next year will have a time scheduled to drop off the Chromebooks checked out from the District. We plan to continue to provide Chromebooks to our students next year and will be providing low-cost insurance plans for purchase to protect against the cost of replacing damaged Chromebooks.
I very much look forward to the time we are all back on campus. Until then, stay well and healthy. As always, thank you for your continued support.
Sincerely,
Rich Newman, Ed.D.
Proud Superintendent
May 1, 2020
Dear AUSD Families,
I hope this letter finds you and your family healthy! As we come to the end of the second week of distance learning I wanted to share a few thoughts and updates. First, I am extremely proud of the work that is going on in our virtual classrooms. I have had the opportunity to sit in on several Zoom classroom lessons this week, including an elementary math lesson, a directed draw lesson with our kindergarten students, and complete a middle school PE workout. I am truly amazed by the engagement of our students and the remarkable efforts of our teachers and staff to keep students connected to academic content. I also want to thank each of you for all you are doing in these difficult times to support your children and their learning. I know it is a strain on families and I appreciate the collaborative efforts of all to keep our kiddos moving forward.
Earlier this week Governor Newsom mentioned the possibility of an early start to the 2020-21 school year. It is important to know that no order has been given to California school districts to adjust their established 2020-21 school calendars. While we share the goal to get students and teachers back into the classroom as soon and as safely as possible, an early start to the next school year may not be feasible and at this point in time, we have no definitive plans to do so. School calendars take a great deal of planning and coordination and any changes could have major fiscal implications. At this point, we do not see starting the 2020-21 school year in July as a likely option for us.
I recognize that one of the questions everyone has at this time is, "When will we be back?" There is no question I would like to answer more than this one, and it is just as difficult for me to not be able to give an answer as it is for you to not receive one. My commitment to you is to monitor the day-to-day briefings from the Governor, coordinate with the San Diego County Office of Education and local health officials, and take guidance from the California Department of Education as we navigate these uncharted waters together. Know that we want our students back in class as soon as it is safe and as soon as we get the green light to do so. We are planning to recognize our fifth and eighth-grade students this year with a virtual promotion and drive-through ceremony.
Lastly, there has been a lot of speculation about what school might look like for students in the fall. Because health orders at the federal, state, and local levels change so frequently, it is not possible to predict what guidelines and restrictions will be in place in August. The District is planning for many options to ensure that students, families, and staff are supported and safe as we move into the 2020-21 school year. One such option is a robust distance learning program for those that would prefer to continue utilizing that model into the next school year. As information and details are available, we will share those with you. We will also be sending a survey out in the near future to get your feedback.
As always, we appreciate your continued support. Together we will come back stronger than ever!
Sincerely,
Rich Newman, Ed.D.
Proud Superintendent
April 14, 2020
Dear AUSD Families,
I hope this message finds you and your loved ones safe and healthy. On Wednesday, we launched our distance learning plan or all AUSD students. I am very proud of our staff who have done an incredible job moving to a fully online learning program in a very short period of time. The video below outlines our distance learning plan. You will also find our AUSD Flexible Plan for Instructional Continuity which outlines our plans for a range of options when we return to school. Stay healthy and please continue to check back for updates and important safety and health announcements
The AUSD Flexible Plan For Instructional Continuity
Sincerely,
Rich Newman, Ed.D.
Proud Superintendent
April 1, 2020
Dear AUSD Families,
There are many questions circulating after remarks by Governor Gavin Newsom and State Superintendent of Public Instruction Tony Thurmond about if and when California campuses will reopen this school year.
I want to be very clear that the 2019-20 school year is not over. It has just transitioned from classroom instruction into distance learning. As Superintendent Thurmond said today, "schools are closed but classes are in." As I shared in my message yesterday, our mission remains the same as it did before this crisis. We will work to ensure that each student receives the education that he or she deserves and needs to build a bright future. The purpose of our distance learning plan and related educational activities is to teach students essential standards and content and to keep students working toward end-of-year expectations.
Alpine Union and the San Diego County Office of Education continue to carefully monitor guidance from federal, state, and local public health and education agencies. All decisions about when and if we will reopen will be made in conjunction with local public health officials.
We remain extremely concerned about the social and emotional well-being of all of our students and are working on ways to stay connected even at a distance. We also know that many students are very concerned about missing out on end-of-year activities and celebrations. Please know that we are planning how we might offer these experiences in different formats and/or at a later date.
While we continue to hold out hope that campuses will be safe to reopen later this spring, or at a minimum to celebrate our students' promotions, we are focused on transitioning into a new way of teaching and learning to meet the health and safety impacts of COVID-19. We will launch distance learning for our students on April 15.
While we recognize this situation poses challenges and hardship to many families, the most effective way to slow and disrupt the transmission of this pandemic – and therefore get back to normal -- is by continuing to implement social distancing practices. I continue to be grateful to Alpine and all of the members of our school community for everything you are doing during this unique and difficult time.
I appreciate your patience and understanding during this unprecedented time. In the meantime, please trust that we are doing everything in our power to prioritize student safety, keep our community updated, and work toward the goal of getting our teachers and learners back together as soon as we can.
Sincerely,
Dr. Rich Newman
Proud Superintendent