EDIT MAIN
NEW STUDENTS FOR 2020-21
If your child or children have never been enrolled in the Alpine Union School District, please click on the New student online registration link below to get a username and password.
New student online registration
ParentVue
---
FOR CURRENT STUDENTS - Please use the Parent Vue link below to update your student information for 2020-2021.
2020-21 Online Student Information Update
The 2020-21 calendar year is now open in Synergy (Student Information System) and parents are required to update their child's information. This information update is imperative for the safety of your child should there be an emergency and we need to contact you. Please click on the icon below to update your information.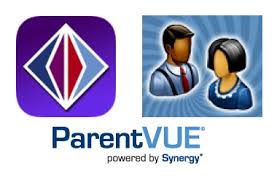 NEW STUDENTS FOR OUR HOMESCHOOL PROGRAM AT MOUNTAIN VIEW LEARNING ACADEMY (MVLA).
Mountain View Learning Academy (MVLA) is now enrolling new kindergarten students for 2020/2021 school year. We offer a unique program that includes options such as, three days of on-site class instruction, two days of independent study at home, and an opportunity to be involved in your child's early education experience. Please email Mrs. Maier at ymaier@alpineschools.net or email Mrs. Pelant at lpelant@alpineschools.net for details about this personalized learning program.